Hey all! This is Sharon Ransom here from the Ransom Drum Lab!
To those of you who don't my story… I've always been absolutely intrigued by different rhythms and sounds from a young age. I can clearly remember being a twelve year old kid staring at the windshield wipers of our car and coming up with rhythms in my head as the wipers went back and forth. I also used to love playing basketball, and so even the rhythms and sounds that I could come up with while dribbling the ball has always been entertaining to me.
This whole love for drumming though started when I was shown how to play a basic rock beat from a family friend. From that point, I was completely hooked on playing the drums, and would ask my music teacher to let me stay in at recess so I could practice. After finally convincing my parents to let me have my own drum set, I then found myself anticipating to come home after school just so I can play the drums until I had to go to bed.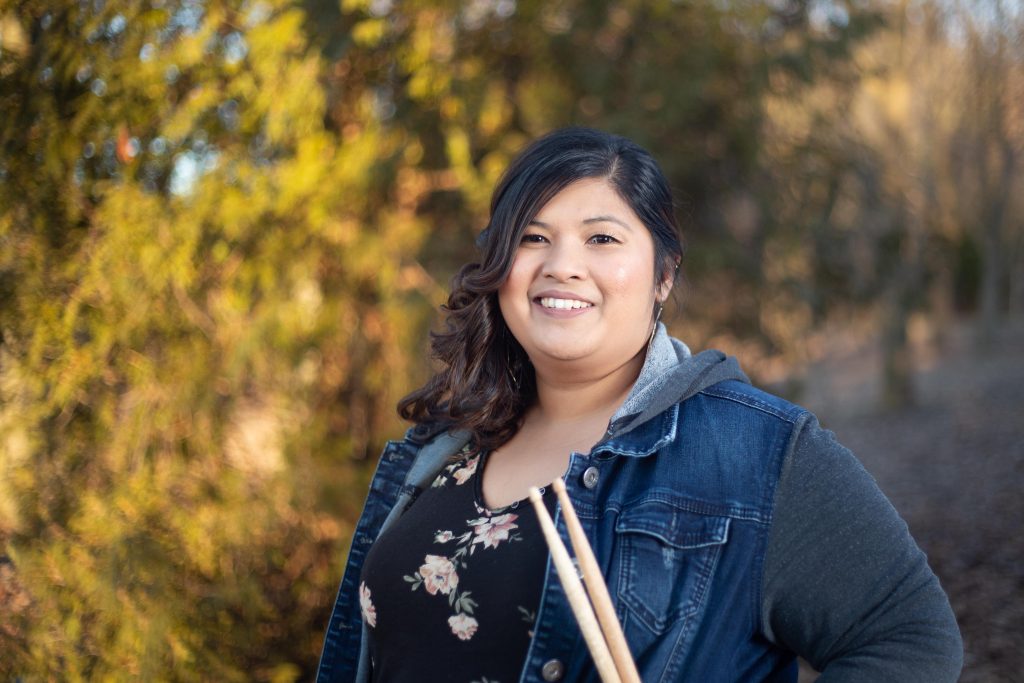 Throughout my high school years, I ended up playing the drums for my high school jazz band, ended up making various bands with my friends and playing different shows and competitions, and then into College up until this point I have been featured in a variety of music videos, recorded in studio sessions, won a drum competition where I won my own drumset, been featured in a variety of publications including The London Free Press, Heart FM radio station, The Brantford Expositor, Ad Weekly Magazine in New York, been featured on DRUM! Magazine, had a variety of videos end up viral such as three commercials with Facebook, and a few viral videos with Drum Talk TV and lots more !
I own a drum studio based out of my home called the Ransom Drum Lab where I teach both private lessons online and in person, and out of performing verses teaching, I would a hundred percent say that I absolutely LOVE and am so passionate about BOTH so equally.
So with that being said, thanks so much for visiting my website, and I hope in no matter stage or skill level you are at in your drumming career, you flourish to the fullest extent that your abilities take you! Keep rocking on!