I own a drum studio based out of my home called the Ransom Drum Lab where I teach both private lessons online and in person, and out of performing verses teaching, I would a hundred percent say that I absolutely LOVE and am so passionate about BOTH so equally.
So with that being said, thanks so much for visiting my website, and I hope in no matter stage or skill level you are at in your drumming career, you flourish to the fullest extent that your abilities take you! Keep rocking on!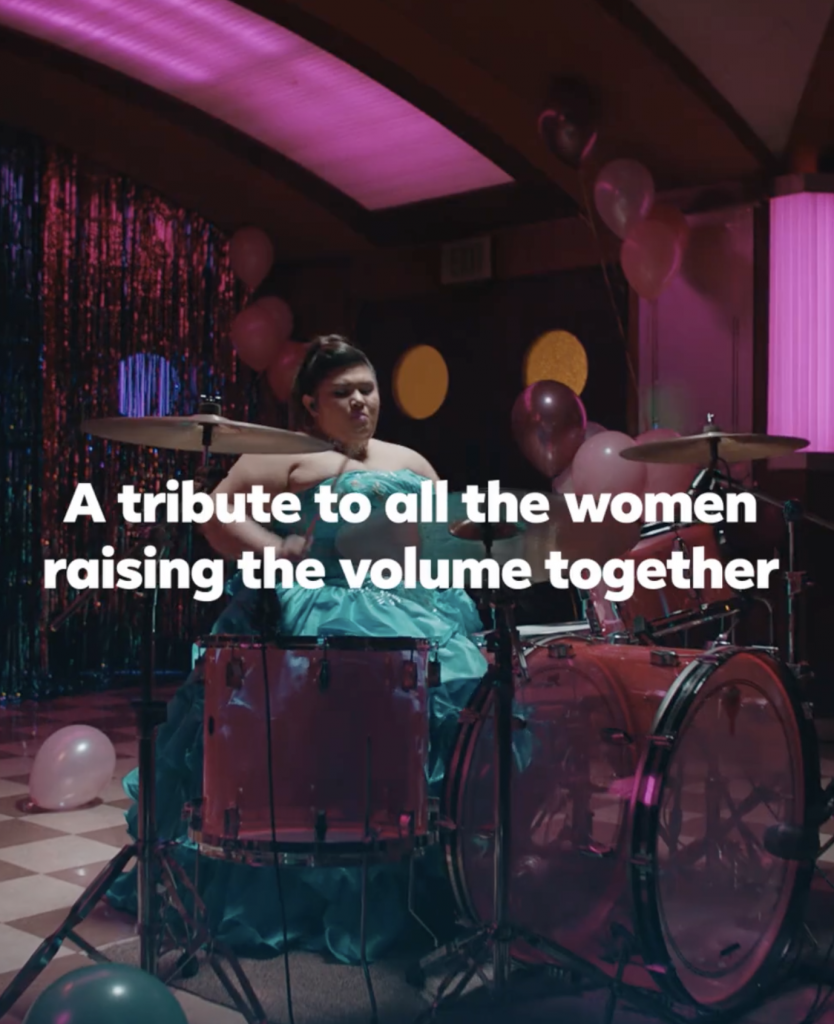 $35 CAD/ $35 USD per Half Hour Lesson
Sharon brought so much energy to the set with her amazing drum skills and infectious positive attitude. Working with her and the other women from Drummergirls United was a privilege and is a testament to the impact women have when they come together, and the legacy they leave on music culture
My son is currently a student with Ransom Drum Lab, he absolutely loves it! Sharon is an incredible instructor and is such a fun person who loves music and people of all ages. My son has learned so much from Sharon, he went in not knowing a thing about playing the drums, the progress of his playing is amazing! I give Ransom Drum Lab a ⭐️⭐️⭐️⭐️⭐️⭐️ rating out of 5! Thanks Sharon for being such an Awesome teacher! ❤️
Sharon is a fantastic teacher. I was roommates with her and she improved my intermediate abilities so much during that time! She is fantastic at breaking down basic elements so that they can be understood, so good at teaching intermediate stuff, and just an all-around great drummer.
Sharon has been the only one to ever actually teach me drums I couldn't learn it from anybody else. She is a really great teacher for drums and helps you understand it, great way to go for drum lessons.
Sharon is an amazing drummer and musician as well as a professional and gifted teacher. Working with her is always a fun and easy process and anyone would be lucky to get to work with or learn from her.
I highly recommend Sharon if you want to learn to play the drums! She uses the songs you like, writes them out for you, shows you step by step how to play them and she is able to explain to you what you need to switch in order to play properly! I was very new and very nervous but she has a way to help you regardless of your level of knowledge. She is amazing!
I've played countless gigs with Sharon, and besides having great time, feel and chops, she always comes remarkably well prepared. We often played gigs with absolutely no rehearsal, so everyone had to be super prepared as well as being incredibly reactive in real time. She never disappoints! She's also a ton of fun to be around!
Sharon is one of my favourite drummers to work with. She not only holds down the groove, but she is open to any idea and is versatile in many genres. She also understands the aspect of showmanship; despite not being mobile behind a drum kit, Sharon has her way of shining and bringing her own character into her playing and presentation. She always shows up with a professional attitude while being fun to be around.